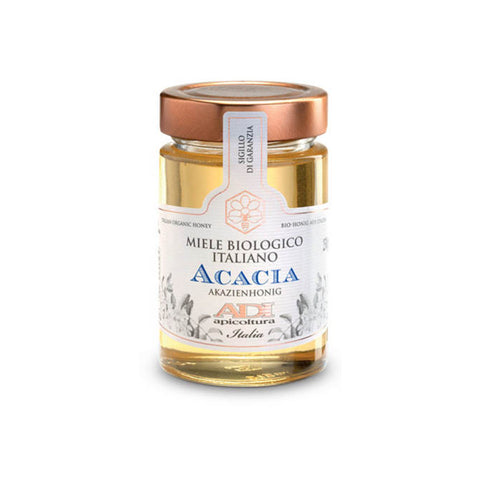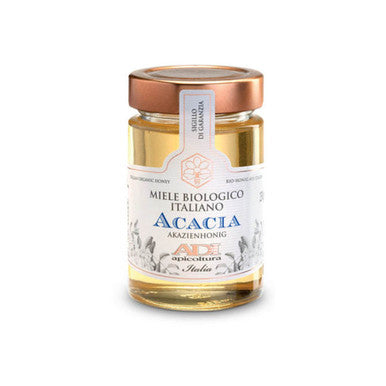 Adi Acacia Flower Organic Honey 250g
Adi Acacia Flower Organic Honey 250g

A clear, pale straw coloured honey with a refined, mellow, delicate sweetness. Lightly floral perfume with notes of cooked pear.
Description
The Acacia tree is a hardy, fast growing and adaptable tree that thrives in the Apennines and foothills of the Alps where large areas of dense Acacia forest can be found. Flowers of this acacia tree produce abundant quantities of nectar and are a favourite destination for bees and other nectar feeding insects and birds. ADI transport their bees to select forest areas of Piedmont, Lombardy and Abruzzo.
As the colour, aroma and flavour of Acacia is light and delicate, it is a favourite honey for sweetening beverages and foods.This liquid honey is strongly aromatic with an intense flavour, bitter after-taste and an amber colour. It is harvested in summertime.