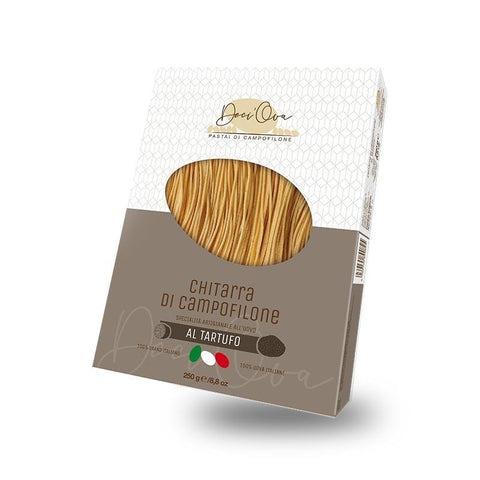 Deciova Truffle Chitarra Uovo (Egg) di Campofilone 250g
Deciova Truffle Chitarra Uovo(Egg) di Campofilone 250g
Preparation:
For best results while cooking our "Pasta" we suggest using plenty of water. When the water is boiling, add the salt, pour in the pasta and stir it gently after it has softened. Drain it and pour it into a large bowl where you can season it to taste with plenty of sauce.
Ingredients:
Durum wheat semolina, fresh eggs (30%), wheat flour 00, black summer truffle aroma (2%).