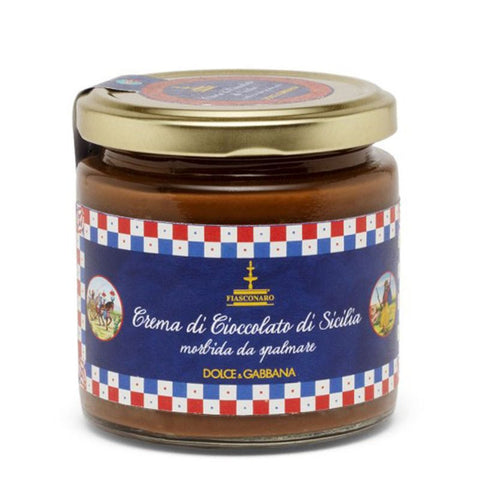 Dolce & Gabbana Sicilian Chocolate Spread 200g
$29.00
$29.99
you save $0.99
From a limited edition range of superb luxury spreads. This luscious Chocolate cream spread comes in a special jar and box designed by Dolce & Gabbana.
This indulgent chocolate spread has been created using the finest chocolate from the Sicilian town of Modica which is famed for its chocolate production using methods introduced by the Aztecs.
It isn't cheap but it is exclusive and captivating, a true luxury experience that can be shared and enjoyed on any occasion.
Try this cream as a sophisticated accompaniment at breakfast for toast, croissants, brioches or on other sweet cakes but for pure food heaven.