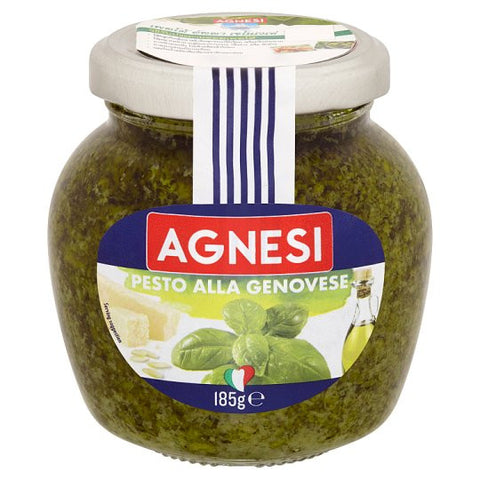 Agnesi Pesto alla Genovese 185g
Pesto alla Genovese (Basil Pesto) - a traditional sauce from Liguria in Italy made with fresh basil, olive oils, nuts including pine nuts, grano padano cheese and pecorino romano cheese.
Pesto is an excellent sauce for spaghetti, linguine and trofie, just warm and add your favourite pasta after cooking. It can also be used as a sauce for rice or polenta, or add to soup to add a real depth of flavour.