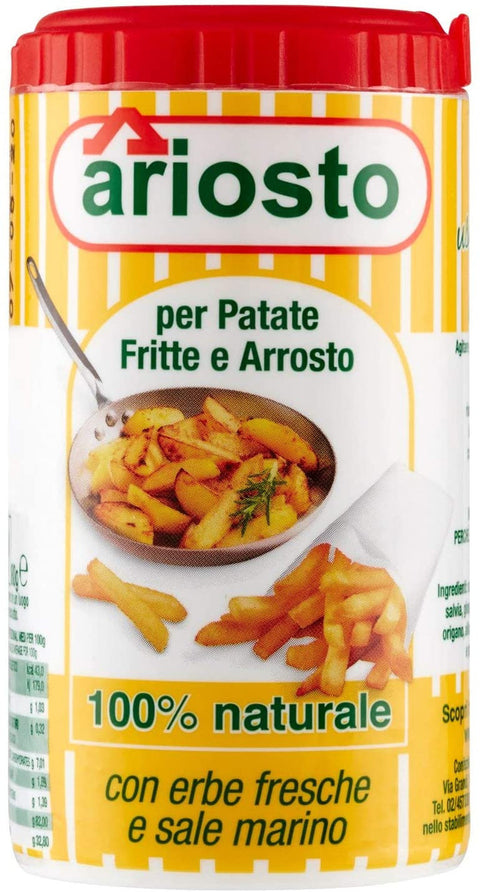 Ariosto Herbs for Potato 80g
Rich in potassium, iron, starch and fibres, potatoes come in different varieties – white, yellow or red – and with a starchy or waxy consistency. The best potatoes for baking are new or Bologna-type potatoes. Ariosto for French Fries and Roasts is in any case the ideal touch for all potato-based dishes and side dishes.
Ingredients
sea salt, garlic, rosemary, sage, juniper, basil, marjoram, oregano, bay leaf, coriander, parsley and aromatic plants.