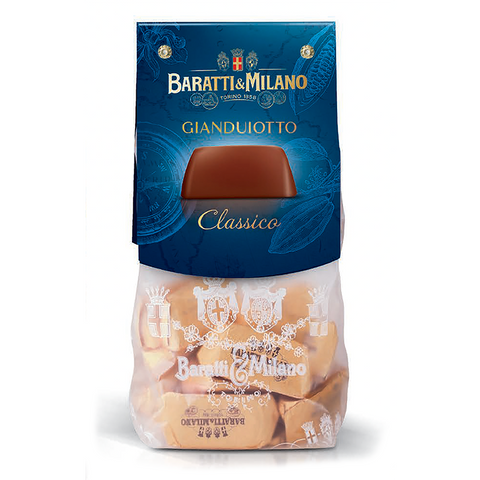 Baratti e Milano Gianduiotto Classico 200g
Legend has it that Baratti & Milano perfected the famous gianduiotti and became the royal chocolate makers to the House of Savoy.
Creamy and smooth, a perfect balance between milk chocolate and hazelnut. This perfect Gianduiotto melts in your mouth and leaves a persistent finish well after it's gone. Pure happiness in chocolate form.
This "sachetto" (little bag) contains 200 grams (about 20 pieces) of Baratti & Milano's world famous and royal chocolate invention, Gianduiotti. Gianduiotti is a delectable mix of Baratti's famous milk chocolate made from a proprietary blend of the highest quality cacao beans and Europe's best milk from Normandy France.

- Gluten Free