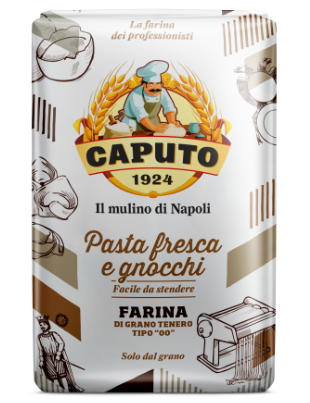 Caputo Flour 00 Pasta Fresca e Gnocchi 1Kg
Since 1924, Caputo have ground wheat with generosity and passion so as to offer professionals and baking connoisseurs the very best in quality flour, produced with great respect for the raw ingredients and traditions.
Flour with high quality starch and strong gluten. Combination with water makes stiff doughs for an extraordinary final result.