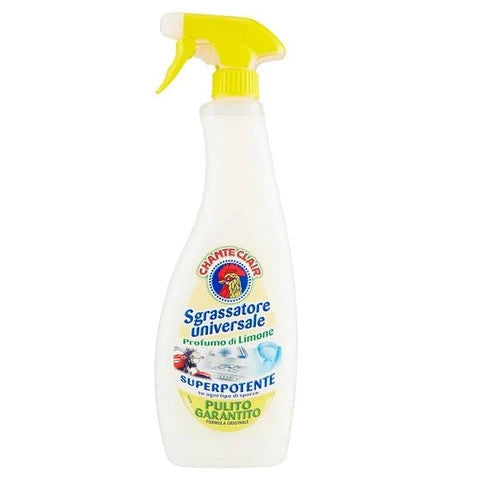 Chante Clair Sgrassatore Universale Limone (Universal Degreaser Lemon) 750ml
Chante Clair Sgrassatore Universale Lemon (Universal Degreaser Lemon) 750ml
The Universal Degreaser is a highly effective detergent, superpowering on all types of dirt. Suitable for both domestic and professional use. Degreases, stains and effectively cleans all small surfaces such as ovens and stoves, slicers, hoods, work surfaces, shutters, mechanical parts, gears. Ideal also as a pre-treatment for laundry.
All purpose cleaner and degrease.
Net weight: 625 ml
Made in Italy