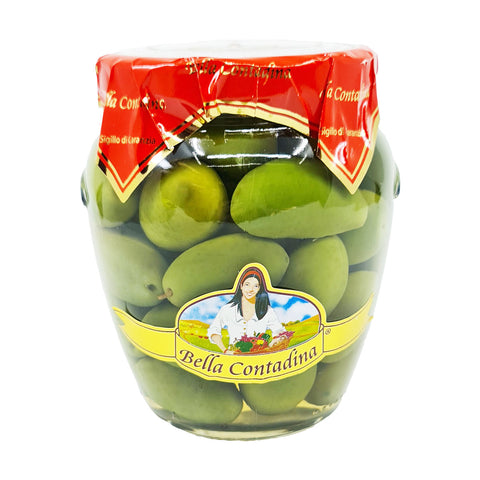 Bella Contadina Whole Olives Bella di Cerignola 550g
Bella Contadina, Bella di Cerignola Green Olives are some of the largest olive varieties in the world. Their name comes from the small Italian town of Cerignola. The olives are oval and golden in color. They are grown in Puglia and harvested by hand so as not to damage the fruit. Then the crop is delivered to the plant, where processing is continued.
The excellent taste of the fruit is in harmony with many Mediterranean dishes. Olives are also served with salami, fresh bread, wine and martini. Bella Di Cerignola is protected by the DOP certificate, which confirms that they are grown exclusively in the Foggia region, located in Puglia.