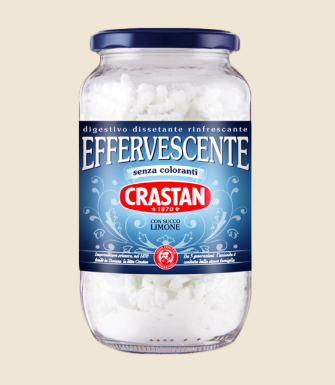 Crastan Citrato Effervescent 250gr
After a long dinner there is nothing better than something that helps us to ease the sense of heaviness. With our Effervescent Digestive Aid in a Glass Jar you can always have the solution to the problem in your store cupboard. A few teaspoons in half a glass of water are enough to obtain a thirst-quenching drink, fresh and which at the same time aids digestion.
Digestive
Refreshing
With lemon juice
Gluten free
No added colourings
Preparation
Would you like to enjoy the benefits of the Effervescent Digestive Aid in a glass jar?It is very easy to do so.
Add 2 teaspoons of the product into ½ a glass of water.
Drink while it is still fizzing