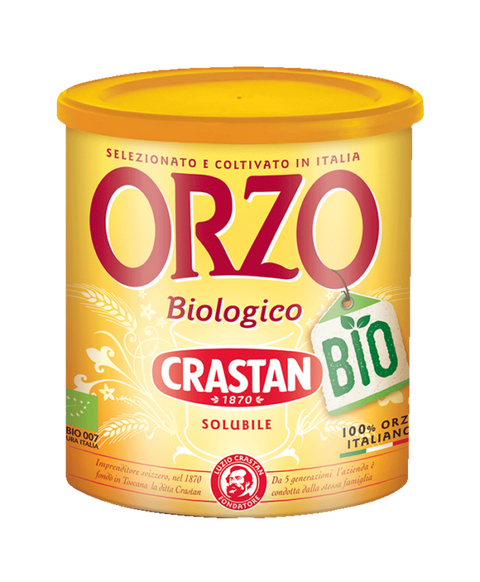 Crastan Organic Barley Powder(Orzo Solubile) 125g
Italian barley is very rich in unique aromas and flavours, especially when organic. With our Organic Instant Barley, you can experience the pleasure of this exceptional coffee alternative at any time of the day. Surrender yourself to the genuine, toasted and natural flavour of barley.
100% Italian Barley
Organic
Naturally caffeine free
100% recyclable packaging
Preparation
Would you like to try the unique flavour of our Organic Instant Barley?It is very easy to do so.
Put 2 or 3 teaspoons of the product into a cup, and add sugar to taste.
Add a little hot water or milk and dissolve the product.
Add the rest of the water or milk.
Also try it cold with a few cubes of ice.