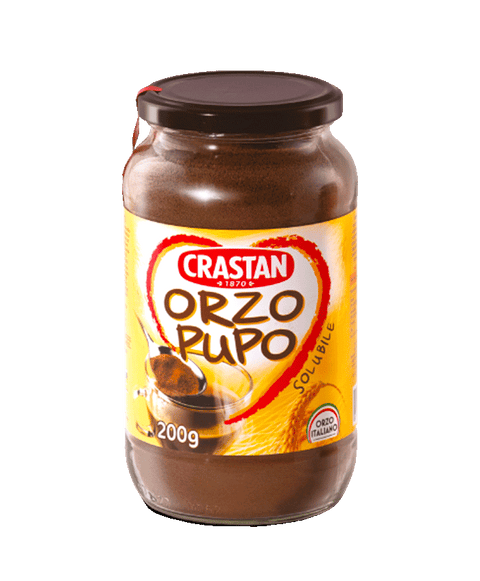 Crastan Orzo Pupo Instant Barley 200g
It is easy to understand why a product born in 1968 is still so loved by Italian families today. As well as offering you the pleasure of a healthy and caffeine-free alternative to coffee, Orzo Pupo gives you the flavour of the best selected Italian barley varieties, roasted and then solubilized. A few teaspoons are enough to make each of your coffee breaks a moment of relaxation just for you … or to share.
Naturally caffeine free
Perfect for the youngest consumers
100% Italian Barley
Preparation
Would you like to try the unique flavour of our Orzo Pupo Instant Barley drink?It is very easy to do so.
Dissolve 2 or 3 teaspoons of the barley powder in a cup with a little hot water.
Once completely dissolved, fill the cup with the remaining water.
If you prefer, try it with milk instead of water!