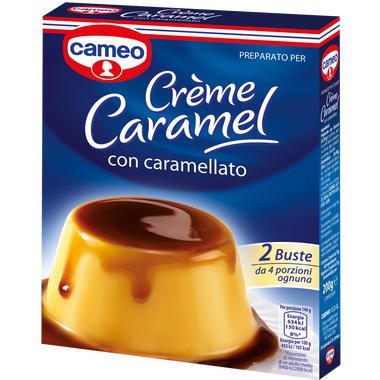 Cameo Creme Caramel 2x100g
Creme Caramel with caramel.
2 sachet per pack. Each sachet makes a 4 servings creme caramel.
How to use: Pour the caramel content in a small sachet into 4 small moulds. In a small saucepans mix the content of one big sachet together with half litre of milk added little by little, obtaining a cream without lumps. Bring to boil and cook it for 3 minutes at medium temperature, stirring constantly. Pour the cream into the mould. After at least 2 hours in the fridge the Creme Caramel can be served.