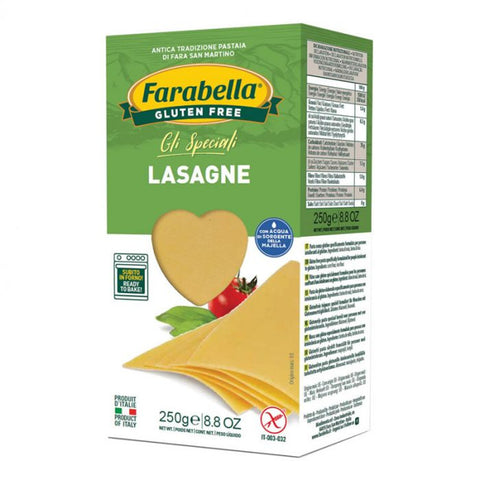 Farabella Gluten Free Lasagna 250g
Farabella Gluten Free Lasagna 250g
Farabella gluten-free lasagne represent a unique experience for your palate and are always ready to win you over!

Made with the best corn and rice flours, naturally gluten-free, they don't need pre-cooking and are ready to be seasoned and baked.

Layer upon layer, your masterpiece takes shape!
Ingredients: corn flour and rice flour.