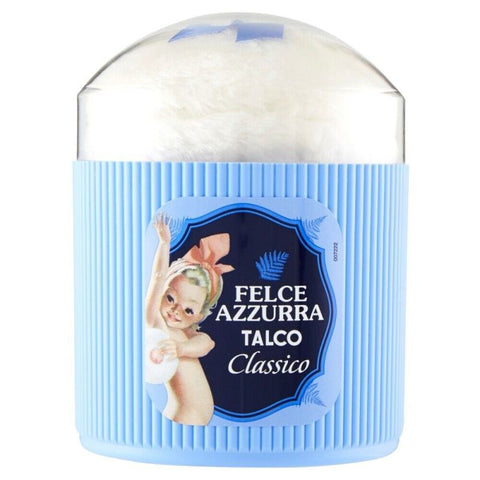 Felce Azzurra Talc Classic with Puff 250g
Felce Azzurra Talc Classic with Puff 250g
Fragrance:
Unique, unmistakable scent, made up of more than 100 ingredients from all over the world , is still a secret heritage of the Paglieri family , contained in a precious notebook that is handed down from generation to generation.
Formula:
The soft Talc Felce Azzurra is completely natural , combined only with the unmistakable Felce Azzurra perfume, without the addition of preservatives or dyes .
A light and delicate powder that caresses the skin leaving it silky and fragrant.
Ideal after a relaxing bath and on any occasion where you want to wear the pleasure of a timeless perfume .