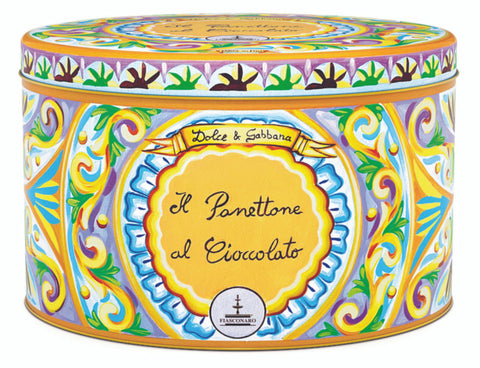 Fiasconaro Dolce & Gabbana Panettone Chocolate 1kg
A luxurious dark dough panettone with milk and dark chocolate from single-origin cocoa beans,enriched with orange paste on the dome cross of the panettone.
It arrives beautifully presented inside a large hat box style cake tin that has been specially designed by Dolce & Gabbana. Inside the tin the panettone has been hand wrapped.
NOT AVAILABLE in NT and WA