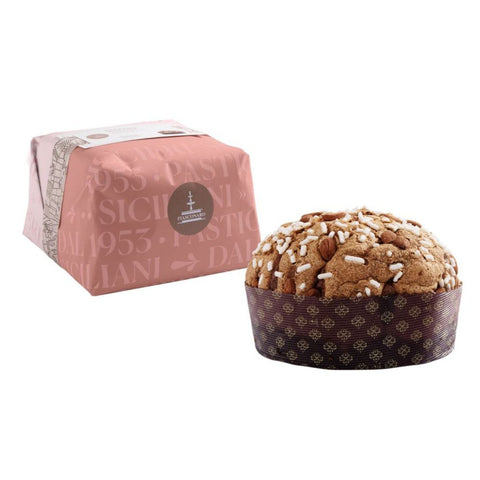 Fiasconaro Panettone alla Mandorla (Almond) 1Kg
Delicious Panettone covered with a crunchy Sicilian almond glaze, enriched with whole Avola almonds, directly from the confectionery tradition of Fiasconaro, a company famous all over the world for its experience in the field. The perfect gift for adults and children, as it is made only with selected and carefully processed ingredients and without GMOs, to guarantee a long-lasting and very tasty product.
Elegantly wrapped by hand.