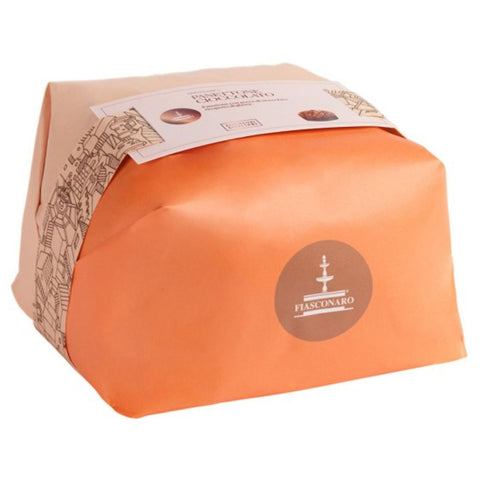 Fiasconaro Panettone Cioccolato 1Kg
The Fiasconaro range of Panettone from Sicily are quite simply the best we've ever tasted (and we've tried a lot!).
They all enjoy an extraordinary fragrance, lightness and a moist texture you could only experience with cakes literally fresh from the oven.
This is a traditional chocolate panettone cake with dark chocolate drops and sumptuous light icing.
This Panettone range has won many international awards, so if you're looking for something truly special, try these out!