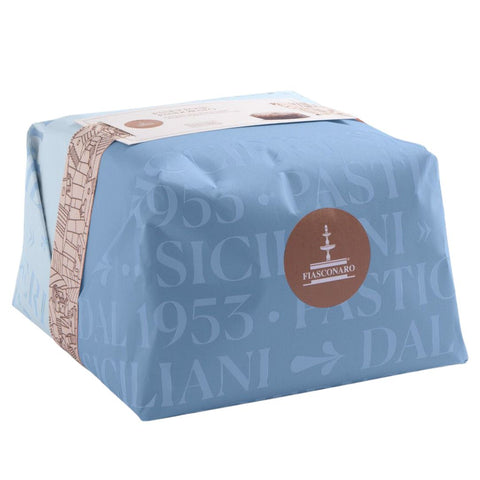 Fiasconaro Panettone Pandorato 1Kg
Panettone, without raisins and candied citrus fruits, covered with a crunchy glaze and sugar, both in grains and icing. The classic ... but not the usual Pandoro. Made by the pastry chefs of Fiasconaro in fact, it is characterized by its very soft and delicious dough. Excellent both for breakfast and as a snack, because it is not only good but also light and long-lasting.

Elegantly wrapped by hand.