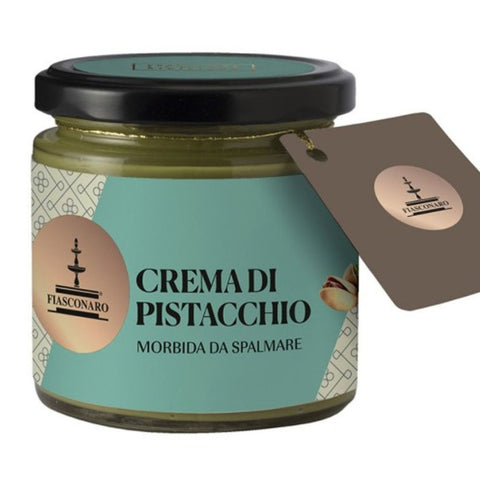 Fiasconaro Pistachio Spread Cream 180g
Spread Fiasconaro pistachio cream over a slice of fluffy panettone for an indulgent afternoon treat. The velvety smooth cream is made with Sicilian pistachios, and is a luxurious topping for biscuits or even toast!
Use the pistachio cream as a filling for macarons for a special occasion, drizzle over a vanilla cheesecake, or just enjoy a spoonful straight from the jar.
Fiasconaro was founded in Castelbuono, Sicily in 1953 by Mario Fiasconaro. Mario started out as an ice-cream maker and pastry chef, and his first great masterpieces were mountains of profiteroles. His three sons, Fausto, Nicola and Martino, began learning the art of pastry when they were children. Today, the three brothers still lead the company.