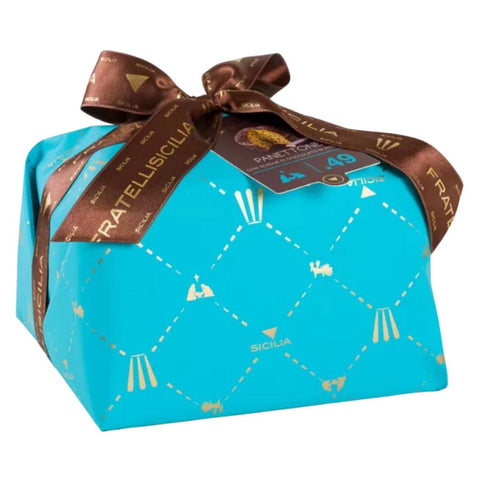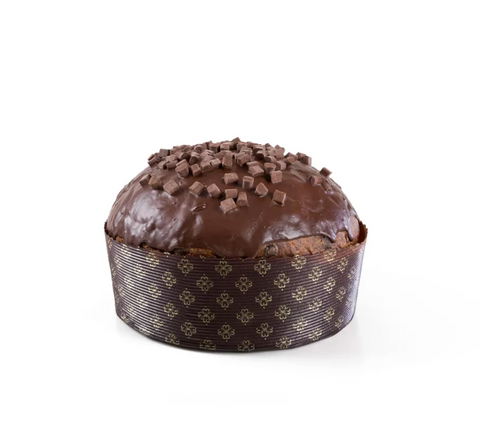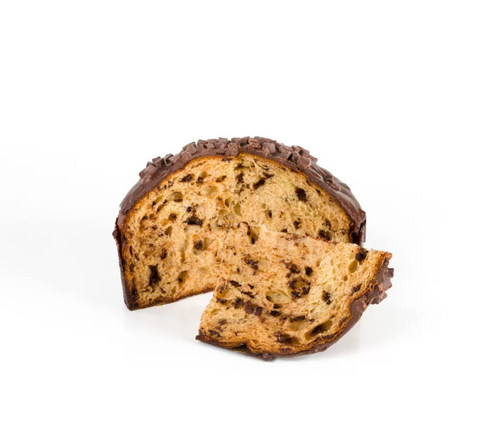 Fratelli Sicilia Panettone con Cioccolato di Modica (Sicilian chocolate) 1Kg
A delicious reinterpretation of the classic chocolate panettone: made with raw muscovado sugar, enriched with scented cinnamon. Inside, soft dark chocolate cubes with a strong character.
Fratelli Sicilia, a small Sicilian artisan bakery, is owned and run by two young brothers Piero and Salvo. Together, they craft some of finest panettone from Sicily using free range organic eggs, Italian flour and a commitment to using only the finest ingredients.