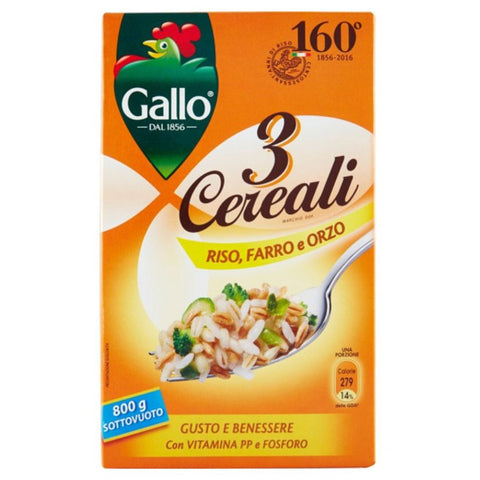 Gallo Rice 3 Grains (Riso 3 Cereali) 800g
Gallo Rice 3 Grains (Riso 3 Cereali) 800g

Riso Gallo 3 Grains is more than just risotto rice : its versatility lends to the creation of Risottos, Soups, Salads or stuffing for vegetables.

A perfect balance of three cereal varieties – Italian Rice, Spelt and Pearl Barley – all with the same cooking time – just 18 minutes.

Alternatively Riso Gallo 3 Grains can simply be cooked as a replacement in any rice recipes. 3 grains, containing a highest amount of fibre than white rice, helps your body's natural equilibrium, as the right supply of fibre is essential for a healthy and correct diet.