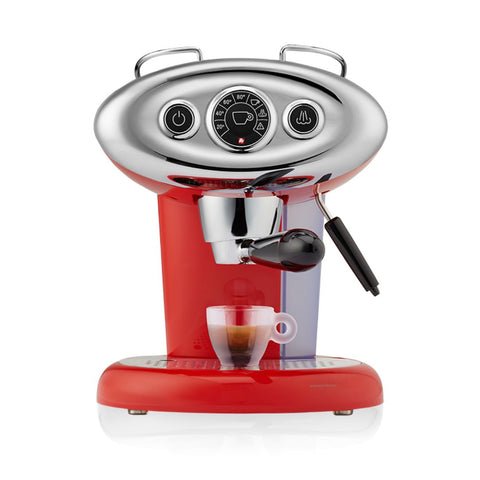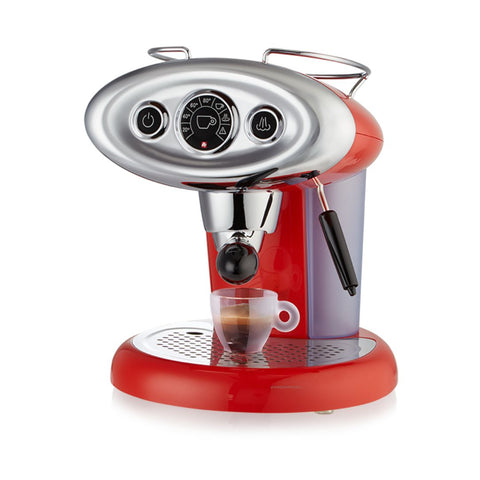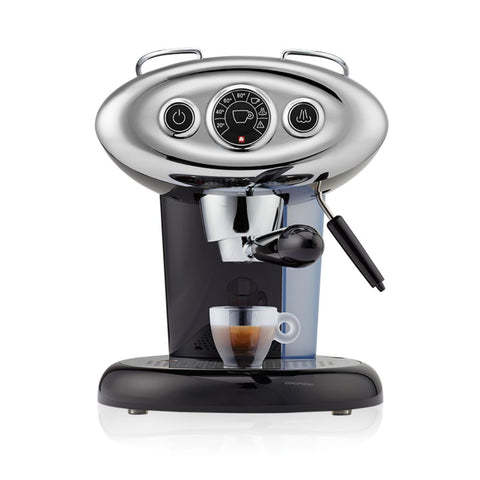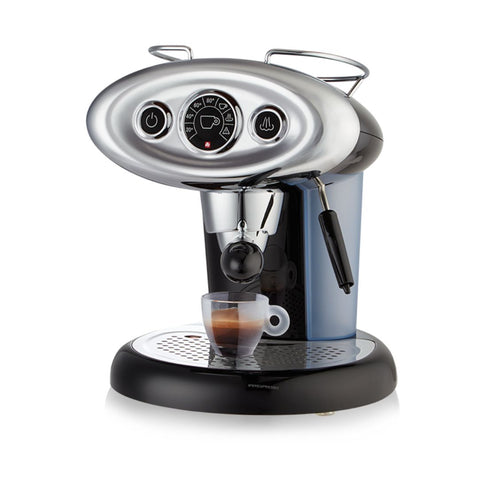 Francis X7.1 iperEspresso Machine
The beautifully-designed Francis Francis X7.1 iperEspresso machine features advanced technology including steel internal thermoblock, and a Pannarello steam wand that froths milk for creamy cappuccino and latte. Available in red or black, the X7.1 makes a striking statement in any kitchen.
The uniquely eye catching X7.1's round yet slender shape was inspired by iconic Italian design of the 1960s, while seamlessly integrating a modem control panel featuring soft-touch buttons.
Beauty is a notion that goes far beyond aesthetics, to essence. It's about filling your world with what's special - things that have stories, moments that have meaning, objects that inspire. The X7.1 features advanced technology to create beautiful coffees while making striking statement in any kitchen.
The innovative iperEspresso capsule system makes café quality espresso with ease Unlike conventional one-stage systems, the iperEspresso capsule system uses a, patented two-stage process to create intensely aromatic, full-bodied espresso with rich, long-lasting crema. And the capsules make for quick and easy clean up.