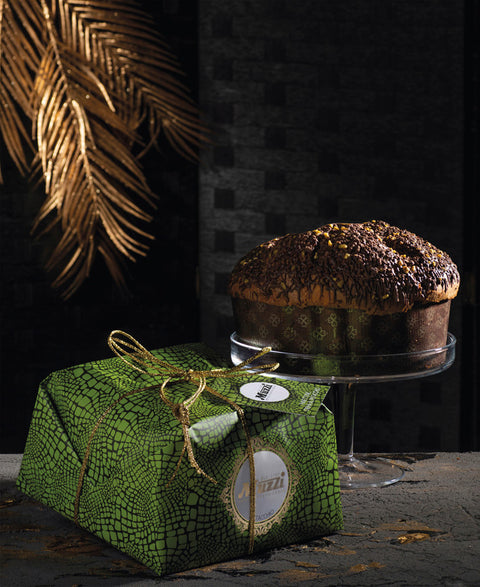 Muzzi Panettone Crema Pistacchio DOP di Bronte e Cioccolato (Pistachio and Chocolate) 1kg
Muzzi Panettone filled with pistachios from Bronte DOP and chocolate icing - hand wrapped in an animal print.
Muzzi have been using sourdough for all our preparations for over 80 years. Like a child, this ingredient needs special care in order to manage its humidity, acidity and basicity. Only with the continuous presence and attention of our operators can a yeast be prepared for the flour of the dough. The mother yeast is changing and alive and determines a large part of the softness of the cake, giving it the best taste notes.
Muzzi was founded in the 18th Century by Master Muzzi in the Umbrian town Foligno, Italy. Muzzi's aniseed marzipan recipe proved a great success with the nobility at the time, and his business grew into breads and pastries.