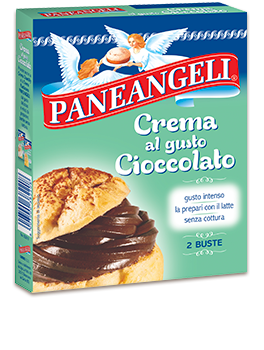 Paneangeli Crema al Cioccolato (Chocolate Pastry Cream) 172g
Paneangeli Crema Cioccolato (Chocolate Pastry Cream) - simply mix the contents with 250ml of milk at room temperature, to make a smooth, velvety chocolate cream,. Use to fill cakes, pies, pasties, cream puffs, & doughnuts. This chocolate cream is also suitable for subsequently baking, and can be frozen and thawed.
Product of ItalyIngredients: Ingredients: Powdered Chocolate 59% (Sugar, Cocoa), modified Starch, Sugar, gelling agent: Sodium Alginate; aromas (with Milk), stabilizers: Calcium Sulphate, Tetrasodium Diphosphate; Salt. The product may contain traces of wheat, eggs, nuts, soya.