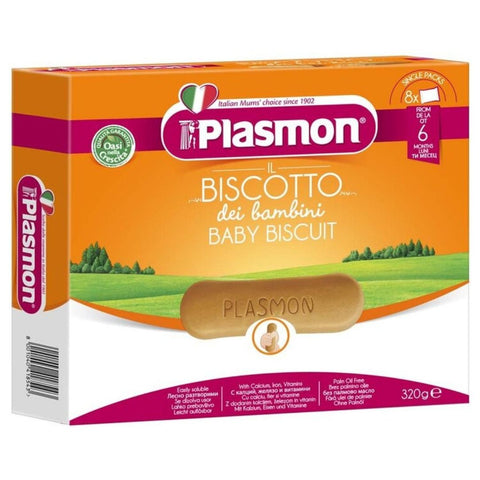 Plasmon Baby Biscuits 320g
The exclusive recipe of Biscotto Plasmon, with Calcium, selected Vitamin B and iron, contributes to babies' normal cognitive and immune system development .
Since always, it is best recognized for its friability, its unique taste and property to melt in the mouth, which is fundamental during the first phases of weaning.
All the ingredients are carefully checked, with no dying or preservatives (as prescribed by the law). Furthermore, they do not contain sugar, eggs and are only fat by 8%.
Plasmon, always looking after the nutritional needs of your baby, gifts a sweet pamper with an incomparable taste, loved by mothers and fathers.