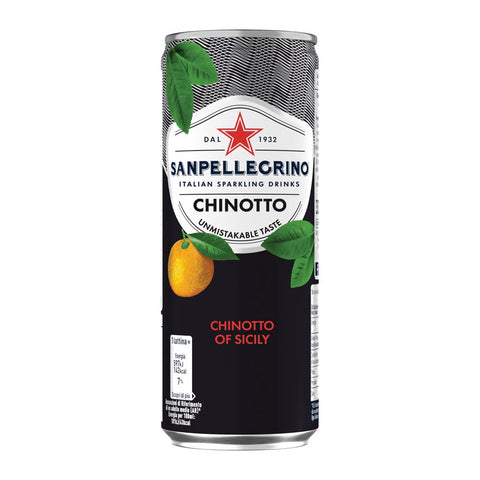 San Pellegrino Chinotto Can 4x330ml
A true 'cult drink', Sanpellegrino Chinotto is a beverage with a taste that is entirely its own.
Born in the '50s, Chinotto is made from extracts of zesty sun-ripened chinotto oranges that get their distinct flavour from the unique conditions of the Mediterranean land.
A deep brown colour with a light carbonation that rolls off the tongue, every sip is a journey to the south of Italy with the iconic Chinotto.
It is full of the exquisite aroma from chinotto essential oils that plays joyfully with the scent of orange blossom flowers, whilst its full-bodied taste balances sweet and bitter with smooth hints of cinnamon and rhubarb between the mix of 20 different herbs.