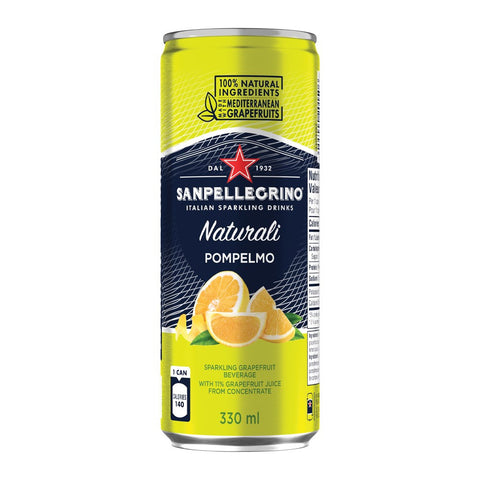 San Pellegrino Pompelmo Can 4x330ml
Transform any ordinary moment with our favourite sparkling grapefruit drink, Sanpellegrino Pompelmo.
Amazingly zesty and thirst-quenching, the gorgeous sun-ripened grapefruit from the citrus groves in the Mediterranean gives Sanpellegrino Pompelmo its unique characteristics.
An opaque yellow in color with just the right amount of carbonation, the aroma of juicy grapefruit fills the nose.
A sip starts sweet but ends bittersweet, with a lingering taste of juicy squeezed grapefruit that dances across your tongue.