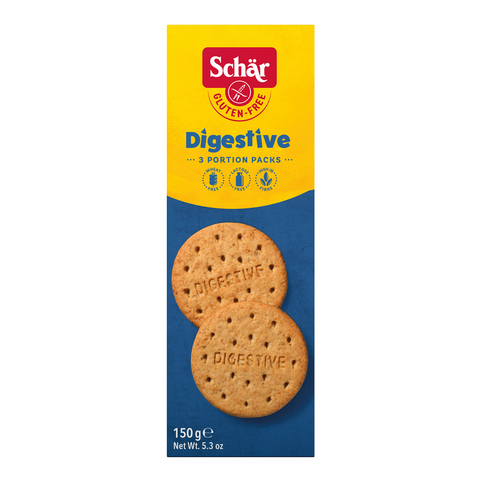 Schar Digestive Biscuits 150g
Schar Digestive Biscuits 150g

Enjoy a Coeliac friendly version of the classic digestive biscuit. Delicious and a source of fibre, the Schar Digestive Biscuit is sure to satisfy those afternoon cravings. Enjoy as a snack on their own or try using as a decedent base in your favourite cheesecake recipe.Lactose Free, Preservative Free, Dairy Free, Egg Free, Wheat Free, Yeast Free, Gluten Free, Vegetarian, Rice FreeIngredients:Maize starch, palm fat, cane sugar (16%), maize flour, soy flour, soy bran (7%), buckwheat flour (4%), sugar beet syrup, modified tapioca starch, salt, raising agents: ammonium hydrogen carbonate, sodium hydrogen carbonate. May contain traces of lupine.