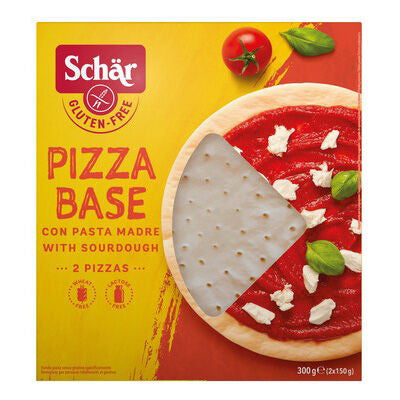 Schar Pizza Base 2x150g
Schar Pizza Bases 2x150g

Enjoy Italian style pizza with these ready to top pizza bases. Simply add your favourite toppings, heat and enjoy the delicious taste of homemade pizza!Lactose Free, Preservative Free, Soy Free, Egg Free, Nut Free, Wheat Free, Gluten Free, VegetarianIngredients:Water, maize starch, potato starch, rice fl our, sunflower oil, rice starch, rice syrup, dextrose, thickeners: hydroxypropyl methyl cellulose, guar gum; apple fibre, yeast, salt, acidulant: tartaric acid. May contain traces of soya.