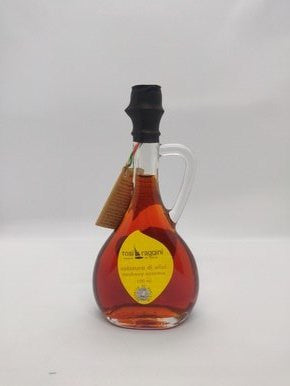 Tosi e Raggini Colatura di Alici (Anchovy Essence) 100ml
Colatura di Alici - a traditional Italian anchovy extract that was originally created by Cistercian monks in Amalfi but with roots going back to the Roman condiment garum. Making this strongly flavoured Colatura is a slow process of extraction from salted anchovies using techniques handed down from one generation to another.
Colatura can be seasoned with fresh herbs such as parsley, garlic, and paprika and added to olive oil as a dressing for spaghetti or linguine, or try adding just a few drops to sauces or drizzle over bruschetta or grilled vegetables. A little goes a long, long way.